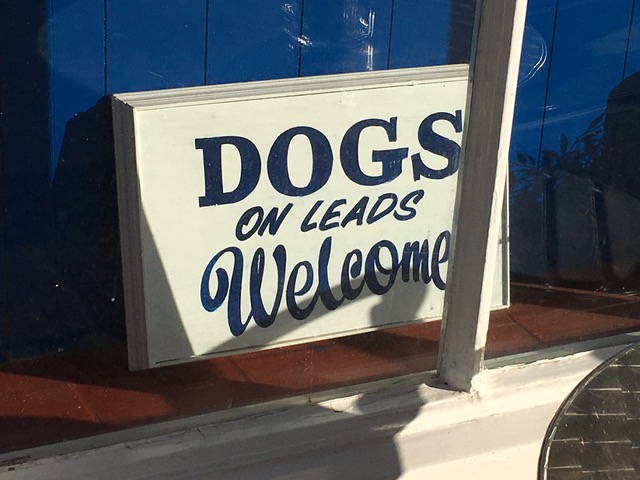 Fitzcane's welcomes dogs! So you might be surprised to be sitting next to Ellie, Buster, Rufus, Comet or any of our regulars. They are kept on leads and not allowed in food preparation areas meeting health and safety criteria. Please be assured our nightly cleaning crew do a wonderful job.
If you've got a great picture of your dog, enjoying its Fitzcane's pupsicle, please do email us!
We sell 'Frozzy's'!
Rich in essential vitamins, minerals and fibre, Frozzys are lickable straight from the tub, healthy frozen yogurt treats your dog deserves.
Cooling and soothing, lactose free and low-calorie – they're gentle on your pet's sensitive digestive system. Perfect for cooling down your pooch on a hot summer day.
Follow up with a nice drink of cool water from our double bone dog bowl which is always available year round.