Fitzcane's is an independent cafe in the heart of Midhurst. We serve the finest coffees, teas, cakes, and light bites, with a smile!
Fitzcane's welcomes dogs! Many people love bringing their four legged friends in for a free dog treat. To find out more, and meet some of our regulars, click here.
It's not easy being little. Adult talk and coffee are equally boring, so our kid's corner keeps little fingers and minds busy, allowing adults to take a well-earned moment of relaxation.
Gluten free bread is always available, as well as soya and almond milk options. We also offer dairy free ice cream. We try to accommodate food differences as much as possible so that all can enjoy relaxing with friends.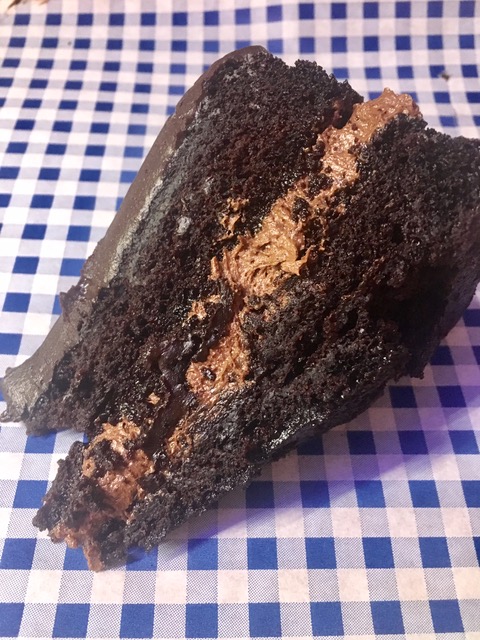 We strive to give good value with generous portions and bottomless filter coffee. We also try to be responsible buyers, choosing local wherever we can.
Fitzcane's is passionate about coffee. We are committed to purchasing only the highest quality Arabica Coffee Beans from suppliers who are members of the Rainforest Alliance. Because of this you can be sure that the coffee you drink is helping to provide coffee growers and their families with a better life, whilst taking care of the environment too!
From time to time we will offer local gifts for sale. We carry a large range of local books, our own special blend of coffee, mugs, pillows and more.
Because our seating is limited inside, we do take reservations to avoid disappointment. So simply call us on 01730 817951. We do however appreciate 24 hours notice if your plans change.
But why the name Fitzcane's? Around 1105 King Henry I gave lands including Midhurst and Easebourne to Savaric Fitzcane (or Fitzcana) a fortune hunter from Normandy. One of his sons built a small manor house on St Anne's Hill, and another descendant built the original home at Cowdray in about 1280. So with its local historical connections, we thought that would be a fine name for our cafe!